Welcome to the Crash the Boards Basketball Tournament Homepage
CTBBT are held in Nampa, ID and surrounding cities
Check us out on Facebook for championship pictures and more
Next Tournament:

May 14

& 15, 2021 Open to All

 
Be sure to recheck your schedule for changes before Friday May 7, 2021
We proudly open all boys and girls basketball tournaments to any team. Whether it be AAU, AYB, YBO, USA, local developmental, or any other team that wants a challenge on the court. Click below for upcoming youth basketball tournaments..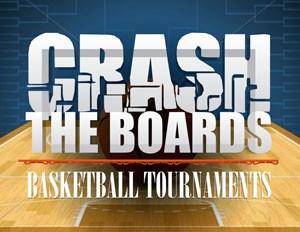 Your Health and Safety Is Our Priority!
While we could not be more pleased to see you again, we realize that our world is a much different place — and many concerns must be addressed in a meaningful and transparent manner in order to provide much-needed peace of mind. CTBBT is committed to doing our best to provide a safe and healthy environment for our valued guests and devoted team members.
If you are sick or at risk, please stay home. Spectators are recommended to wear masks.  Coaches and players are recommended to wear masks when their games are not in progress. We will have masks available for purchase, if you don't have your own.  We will have hand sanitizer at entry points and each court. As appropriate doors will remain open to minimize the need for handling. We will be excepting Venmo as form of payment, to eliminate most cash transactions.
Each team is allowed to have 20 spectators, which will be strictly enforced. This doesn't include players, coaches, scoreboard/book person, and person streaming.  Leave younger siblings at home or at the hotel. We have a firm capacity limit.  Coaches, players, and spectators will need to exit the gym, immediately after their game ends, no exceptions. No team meetings are allowed inside, grab your things and exit immediately, after game. Then the next group will be permitted to enter. We are just trying to keep these kids playing. Please have your waiver form filled out prior to entry, to reduce wait times. This will need to be filled out before you can enter any locations. Click on link below.
https://crashtheboardsbasketball.org/?page_id=1102&preview=truenk for waiver
Throughout the schools, guests will see markers outside and inside the gyms to signify the amount of distance they should keep between other people not in their group. This will be expected in line, as well as in the gyms where guests might observe the games.
As an end note, we just want everyone to be safe and have a memorable time playing, coaching, and watching your children grow! We've worked hard to restart our tournaments to give everyone something to look forward to in these trying times.
Sign-Up Today!
Sign-Up!
Register for an upcoming basketball tournament. Sign-ups excepted until the Sunday before the tournament, or until full.
Next Tournament  May 14 & 15, 2021
Basketball Tournament 3rd, 4th, 5th, 6th, 7th, 8th, 9th, JV, and Varsity boys and girls/ 3 Game/ $325
Our 2021 Summer/Fall schedule is posted!